Mike Costley
Mike Costley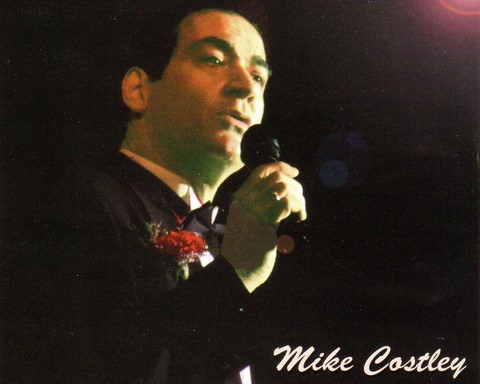 Mike is Buffalo born and raised…..after performing in the Buffalo area starting in the late 60's through the 70's Mike took his vocal talents out west and was instantly turning heads wherever he performed……over the years Mike has performed regularly in Las Vegas, Lake Tahoe, Los Angeles and Palm Springs…..he has performed with headline attractions like Jay Leno, Joan Rivers and Don Rickles to name a few……

Mike has perfected a vocal style that can take any type of music…..swing, blues, jazz and pop …..covering artists like Sinatra, Buble, Bobby Darin, Lou Rawls, Stevie Wonder, Louie Prima…..and convert it into a compelling vocal presentation…..every song…..every show…..couple this unique singing talent with an uplifting, fun personality and you have a complete evening of spectacular entertainment.

In recent years Mike has been coming home to Buffalo during the summer months and early fall…..June through October…..if you are planning a dinner / cocktail party, a wedding reception or any type of social event calling for live entertainment to cover a combination of Swing, Standards, Jazz, Blues and Pop it just doesn't come in a more complete package.

Mike can perform solo singing to his own music tracks or with a back up band of 3 to 18 pieces.


​You've Made Me So Very Happy

​Just The Way You Look Tonight
Learn more about what's been written about Mike Costley:

- Buffalo and WNY's most trusted name in entertainment since 1968 -