DJ Sound
DJ Sound System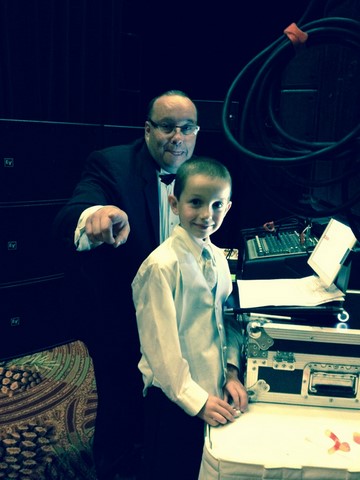 No other company brings you a more dedicated approach to sound system entertainment than J. R. Productions. Our sound equipment is all state of the art and our musical libraries are on laptop computers and ipods. This allows us to carry thousands of songs to every engagement including an updated library of the hottest hits of today as well as many of the most popular dance/party songs of the past six decades. The professionals at J. R. Productions will work with you to customize the music for your event. Along with preparing the music we will take the time to help you design the entire evening, including planning an itinerary to cover any special announcements or traditions you wish to have implemented.

Once all the design and preparation for your event is complete we entrust this information to the person who will be the catalyst for making the evening successful, your DJ. Here is where J. R. Productions raises the standards. Every one of our DJs is an industry-related professional with years of actual on stage performance experience. This REAL entertainment experience, is what makes all the difference for your event.

We do not hire DJs off the street. Our DJs know the music, have the ability to handle the public speaking, and they are experienced relating to and working with a live audience. They have the magic to turn a few speakers and a microphone into a celebration. Our DJs focus on presenting all of your selected music, as well as a wide variety of musical favorites to cycle the dance floor for every age group in attendance.

The DJ makes the Party Special !
​Our DJ's make J. R. PRODUCTION'S Sound Systems Extra Special !
Our Artists
Click on an Artist for more...
Contact JR Productions
(716) 685-9888 phone
​
​​jrproductions@verizon.net

​Entertainment For

Private Parties
Corporate Parties
Weddings
Community Celebrations
Concerts
Conventions
- Buffalo and WNY's most trusted name in entertainment since 1968 -